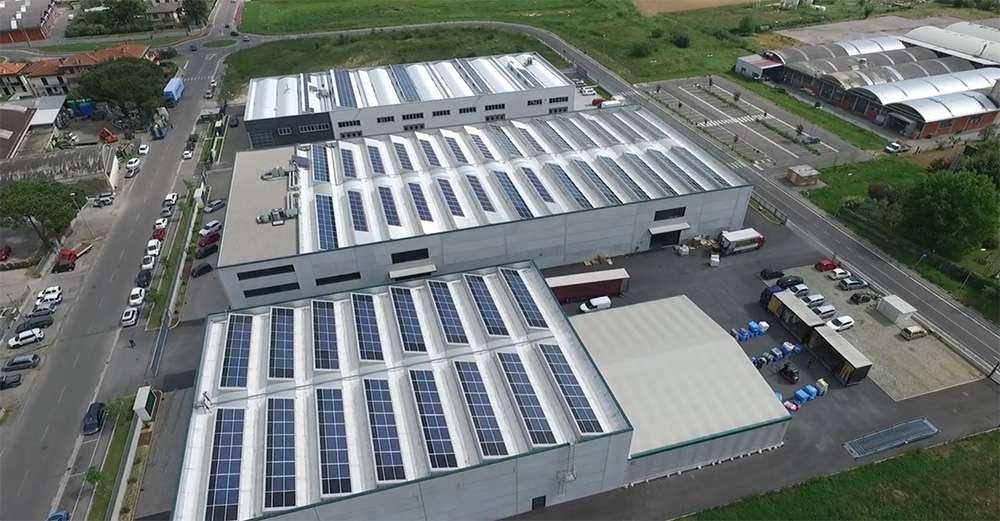 Finishing process and quality control
The final production stage is very important to improve the quality of the product. This is the reason why New Mill has decided to make an investment and create internally a highly specialized section to be able to follow directly and completely the entire yarn production process. In this way New Mill can offer, thanks to specific internal laboratories checking the quality of each production step, a very high level product.
---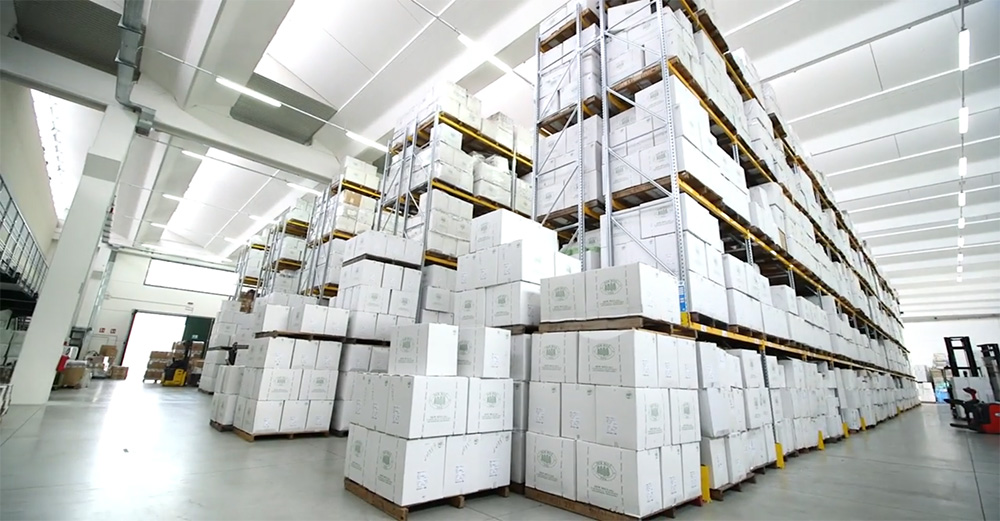 Raw materials and stock service
Raw materials coming in big quantities from Australia, China, Mongolia, South America and South Africa are stored based on their finesse and cleanliness. The ready yarn is then kept as "stock service" for the customers.
---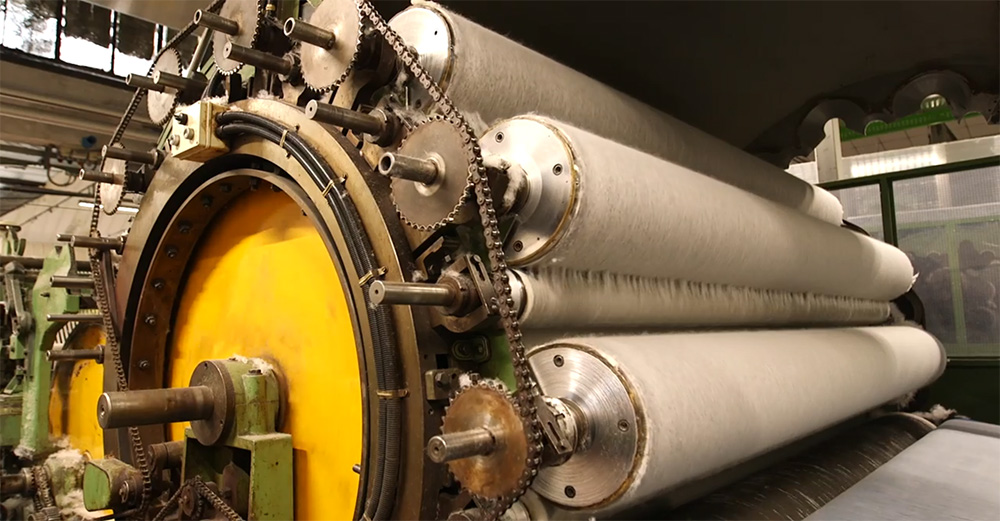 Highly specialized carded spinning mill
Highly specialized carded spinning mill particularly for pure cashmere, pure wool, cashmere blends, angora and other yarns containing noble and special fibres. All these yarns are produced internally. To be able to follow at its best the whole production process we have further modified our already high-level structures to achieve the best possible quality.